PhotoPrintMe in SmartD90RT
The new photography business in your store
Components
A printer
Dye sublimation compact system printer which, thanks to its compact size, requires a minimum space to install different finishing with excellent quality reproduction are printed.
Advertising material
Communication materials that will announce the new photography business in your store. Some materials will be customized with a QR specific to your store.
An online catalogue
It offers a wide variety of photographic products and is customizable for your store. It allows you to select and deselect products, incorporate your shop's logo, change prices and other handy options.
Optional photo-id service
It allows you to print ID photos to expand the products on offer, simply by connecting a mobile phone or tablet screen to the printer. You can activate this service with an annual subscription (optional).
Features
Multiple printing options for your customers
Collage, Greeting Cards, Calendars, Bookmarks, Photo Strips, Albums, MiniPrints….a wide offer for you to compose your own product range in PhotoPrintMe online catalogue.
Makes your regular customers' visits profitable
People who regularly shop in your store will be attracted by the possibility of printing their photos using the new service.
Cross-selling or additional sales
Generate cross-selling or additional sales. Customers who come to your store with the intention of printing photos with PhotoPrintMe will probably be tempted to make other types of purchases that they would not have made if the new service did not exist.
D90RT specifications
Processor and computer
Intel NUC6CAYH 1Tb HDD 2Gb RAM
Dimensions W/D/H
280 mm / 370 mm / 300 mm including CP-D90DW-P printer
Power supply
100-240V AC 50/60Hz 5.5A
External ports
1 x USB (direct cable to printer) / 1 x RJ45
Compatible Photo Printers
CP-D90DW-P
Operating system
CentOS 7 Linux
Media references
Ref.
Print size (cm)
Prints per roll
Rolls per box
Compatible Photo Printers
EAN Code
CK-D746
Compatible Photo Printers:
CP-D90DW-P
CP-D70DW
CP-D707DW
EAN Code:
EAN 4902901644627
CK-D715
Compatible Photo Printers:
CP-D90DW-P
CP-D70DW-S
CP-D707DW-S
EAN Code:
EAN 4902901644641
CK-D715-PF42 (Perforated)
Compatible Photo Printers:
CP-D90DW-P
CP-D70DW-S
CP-D707DW-S
EAN Code:
EAN 4902901756993
CK-D718
Compatible Photo Printers:
CP-D90DW-P
CP-D80DW-S
CP-D70DW-S
CP-D707DW-S
EAN Code:
EAN 4902901644658
CK-D720
Print size (cm):
15x20 / 15x36 / 15x51
Prints per roll:
200 / 100 / 66
Compatible Photo Printers:
CP-D90DW-P
CP-D70DW-S
CP-D707DW-S
EAN Code:
EAN 4902901644665
CK-D723
Compatible Photo Printers:
CP-D90DW-P
CP-D70DW-S
CP-D707DW-S
EAN Code:
EAN 4902901644672
CK-D746-PF33 (Perforated)
Compatible Photo Printers:
CP-D90DW-P
CP-D70DW
CP-D707DW
EAN Code:
EAN 4902901751066
CK-D746-PF42 (Perforated)
Compatible Photo Printers:
CP-D90DW-P
CP-D70DW
CP-D707DW
EAN Code:
EAN 4902901756986
CK-D757
Compatible Photo Printers:
CP-D90DW-P
CP-D80DW
CP-D70DW
CP-D707DW
EAN Code:
EAN 4902901643811
CK-D768
Compatible Photo Printers:
CP-D90DW-P
CP-D70DW
CP-D707DW
EAN Code:
EAN 4902901643828
CK-D769
Compatible Photo Printers:
CP-D90DW-P
CP-D70DW
CP-D707DW
EAN Code:
EAN 4902901643828
CK-D820
Print size (cm):
10x15 / 15x20 / 15x36 / 15x51
Prints per roll:
430 / 215 / 107 / 71
Compatible Photo Printers:
CP-D90DW-P
CP-D80DW-S
EAN Code:
EAN 4902901727757
CK-D868
Print size (cm):
10x15 / 15x20
Prints per roll:
430 / 215 / 107 / 71
Compatible Photo Printers:
CP-D90DW-P
CP-D80DW
EAN Code:
EAN 4902901727740
CK-D946PST
Compatible Photo Printers:
CP-D90DW-P
EAN Code:
EAN 4902901803369
Accessories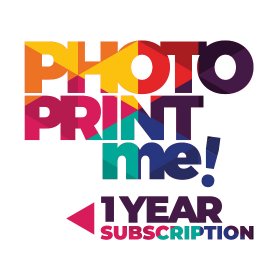 PhotoPrintMe Annual Subscription
ID 400 Photo Pack Subscription
Trolley bag for SmartD90RT