Prints for your customers, profits for your business.
PhotoPrintMe is a photo printing system that gives to customers access to a wide variety of products and formats through a mobile device. An access to an unique online catalogue to create photographic products starts it all. You can Access from your own shop or anywhere else (home, office or when out and about).
You can offer this service to your customers, through M15 and M1 printers, and an affordable price and in a small space. Place it in your shop on almost any surface (only 0.105 m2!), including advertising material, and you can immediately set up a photo printing service in your current business.

No Apps to download!
Components
A printer
Dye sublimation compact system printer which, thanks to its compact size, requires a minimum space to install different finishing with excellent quality reproduction are printed.
Advertising material
Communication materials that will announce the new photography business in your store. Some materials will be customized with a QR specific to your store.
An online catalogue
It offers a wide variety of photographic products and is customizable for your store. It allows you to select and deselect products, incorporate your shop's logo, change prices and other handy options.
PhotoPrintMe Plus one year subscription (optional)
Available as an option for your SmartD90RT: the same features as the PhotoPrintMe Basic Licence, with the addition of the Online and HomeDelivery payment features.
Features
Make your customers' visits (even more) profitable
Your current customers will be attracted by possibility of printing their photos using this new service
Cross-selling or additional sales
Generate cross-selling or additional sales. Customers who come to your store with the intention of printing photos with PhotoPrintMe will probably be tempted to make other types of purchases that they would not have made if the new service did not exist.
Online Catalogue can be integrated into your website
With news and seasonal campaigns
24h service
PPM allows you to offer a photo printing service that is open 24 hours a day, with your own exclusive online shop, so your customers can send orders at any time and from anywhere.
From anywhere
Print from anywhere through your mobile.
Specifications
Dimensions W/D/H
300 mm / 350 mm / 425 mm aprox, including M series printers
External ports
1 x USB (direct cable to printer) 4 x USB / 1 x RJ45 / 1 x HDMI / 1 x VGA
Compatible Photo Printers
CP-M1E / CP-M15
Printing method
Dye sublimation thermal transfer line print
Foot print
0.105 square metres
Print capacity
Up to 750 prints 10x15 cm (4x6")
Media references
Ref.
Print size (cm)
Prints per roll
Rolls per box
Compatible Photo Printers
EAN Code
CK-M15S
Print size (cm):
5x15 / 10x15
Compatible Photo Printers:
CP-M15E
EAN Code:
EAN 4902901878046
CK-M18S
Print size (cm):
9x13 / 13x18
Prints per roll:
800 / 400
Compatible Photo Printers:
CP-M15E
EAN Code:
EAN 4902901878053
CK-M20S
Print size (cm):
5x15 / 10x15 / 15x20
Prints per roll:
750 / 375
Compatible Photo Printers:
CP-M15E
EAN Code:
EAN 4902901878060
CK-M57S
Print size (cm):
9x13 / 13x18
Prints per roll:
800 / 400
Compatible Photo Printers:
CP-M1E
EAN Code:
EAN 4902901846083
CK-M46S
Print size (cm):
5x15 / 10x15
Compatible Photo Printers:
CP-M1E
EAN Code:
EAN 4902901846076
CK-M68S
Print size (cm):
5x15 / 10x15 / 15x20
Prints per roll:
750 (10x15) /
375 (15x20)
Compatible Photo Printers:
CP-M1E
EAN Code:
EAN 4902901846090
Accessories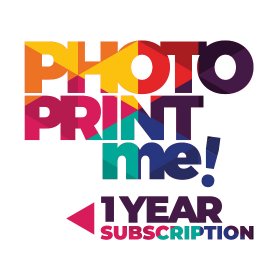 PhotoPrintMe Annual Subscription
CP-M1 printer series tray