PhotoPrintMe in Click
Your photo shop always open
Components
PhotoPrintMe: a great online catalogue
CLICK includes PhotoPrintMe, enhancing its range of photo printing services, through an online catalogue with a wide variety of products and formats available to your customers, via a mobile device. It all starts with access to an online catalogue to create photographic products. You can access it from your own shop or from any other place (home, office or wherever you are). Open 24h, with the possibility of online payment or home delivery, it also can be integrated into your business website No need to download any App!
For more information on www.photoprintme.com.
PhotoPrintMe Plus one year subscription (optional)
Available as an option for your CLICK: the same features as the PhotoPrintMe Basic Licence, with the addition of the Online and HomeDelivery payment features
Advertising material
Communication materials that will announce the new photography business in your store. Some materials will be customized with a QR specific to your store.
Features
Multiple printing options for your customers
Collage, Greeting Cards, Calendars, Bookmarks, Photo Strips, Albums, Mini Pictures...a wide range to create your own product range in the PhotoPrintMe online catalogue.
Online Catalogue can be integrated into your website
Online Catalogue can be integrated into your website.
Make your customers' visits (even more) profitable
Your current customers will be attracted by the possibility of printing their photos using this new service
Cross-selling or up-selling
Generate cross-selling or up-selling. Customers who come to your shop to print photos with PhotoPrintMe are likely to be tempted to make other types of purchases they would not have made if the new service did not exist.
24h service
PPM allows you to offer a photo printing service that is open 24 hours a day, with your own exclusive online shop, so your customers can send orders at any time and from anywhere.
Accessories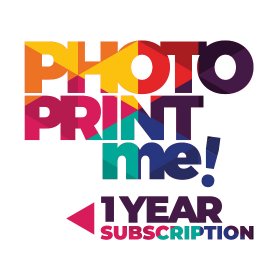 PhotoPrintMe Annual Subscription