The new PhotoPrintMe photo printing system is a cost-effective photo service and the ideal solution for any type of store in the photo business. It's compact design and wide range of abilities make it suitable for any place.
PhotoPrintMe provides multiple exclusive options for customers like: Photo prints, greeting cards, collage, calendars, photo strips and bookmarks.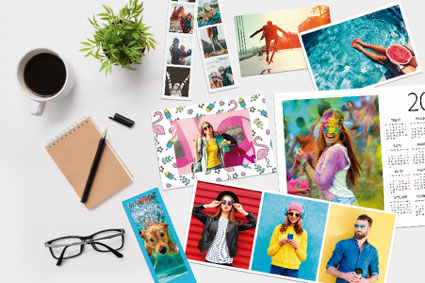 This wide range of abilities make PhotoPrintMe a good and profitable choice for photo retailers, photo studios, drug stores, libraries and more places.
Especially the process is really easy and makes the product unique. Customers only need a smartphone to connect to the online catalogue, where they can choose and edit the products they want to print. This is possible from anywhere (home, office or any other place) it is not necessary to be in close range of the printer or the store. Therefore, cables are also not needed. After choosing the products, the order can be made and the photos can be picked up from the store.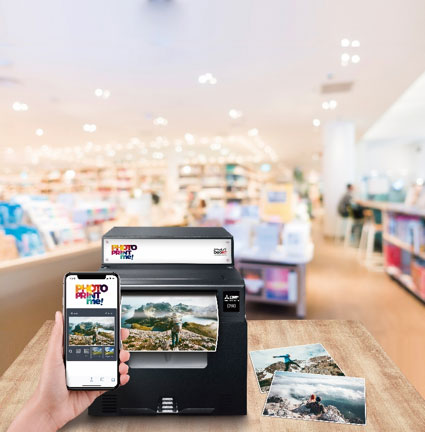 The complete offer provides a suitable printer, an online catalogue, advertising material and an optional photo-id service, which makes certificated ID photos at the place in short time.
PhotoPrintMe is a future key product of our branch, that's why we created a webpage where we will inform users of the product and recent changes. The product will also be updated regularly. We have recently released new Christmas frames, greeting cards for Valentines and albums.
For detailed information of the product visit our main or the PhotoPrintMe webpage.